Master David Kang Martial Arts Instructor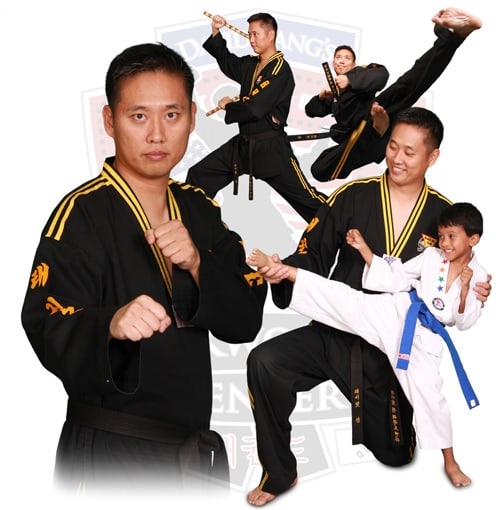 Master David Kang
4-Time U.S. National Champion
4th Degree Black Belt
Master David Kang is the owner and head instructor of David Kang's Taekwondo Center. He is a 4th Degree Black Belt in Taekwondo and has over 20 years of experience in the martial arts. Master Kang has been extensively involved in all aspects of Taekwondo, btoh as a martial art and sport. He has dedicated his life to the self-improvement Taekwondo offers people of all walks of life.
As an athlete, Master Kang was a 4-Time U.S. National Champion, competing in the highest level of international competitions around the world. He was also a member of the U.S. Olympic Training Center Resident Athlete Program in Colorado Springs Colorado (1996-1998). There he had the opportunity to train and live at a multi-million dollar facility and train with the best athletes and coaches in the world.
As a coach, Master Kang has trained many National and International Champions. He is well known and respected in the martial arts community for his knowledge and service to the martial arts.
After retiring from competition, Master Kang now focuses on bringing his knowledge of martial arts and being a high level athlete to people of all walks of life. He believes that the experience he learned as both a martial artist and an athlete can help people become what he calls, "Champions of Life." This term applies to people living strong, healthy lives, who can confidently defend themselves.
Rancho Santa Margarita's only state of the art Martial Arts Facility