Rancho Santa Margarita Family Martial Arts Classes
Beginner Family Martial Arts Classes Enrolling In January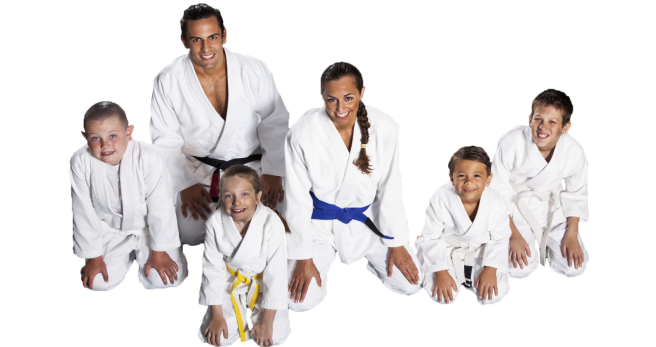 Does studying martial arts with your kids sound like fun? We as parents sometimes struggle to find something that our families can do together, bring us together and increase our fitness. David Kang's Taekwondo Center provides a fun, rewarding activity that all members of your family will love!
Our Family Martial Arts program focuses on families training together in the art of Taekwondo. With such demanding schedules, it is hard enough to get your own workout in. The Family program at David Kang's Taekwondo Center allows families to train together and enjoy the martial arts.
Regardless of age, fitness level or martial arts experience, your whole family will enjoy our well-balanced classes that mix practical self-defense with amazing martial arts skills. We can help you reach your family goals.
THE FAMILY THAT KICKS TOGETHER STICKS TOGETHER!
Family Martial Arts is a fantastic way for families to spend time workout together on common goals. One of the best things about martial arts is that anyone can learn! It doesn't matter if you are six or sixty. Unlike many other organized sports, martial arts keeps families spending time together and keeps them focused on their family values.
When you enroll in our Family Karate classes at David Kang's Taekwondo Center, you're guaranteed a fun, high-energy family workout like none other. On top of it all, you're going to enjoy dozens of valuable benefits starting with your very first class. The benefits include:
A great workout that kids and parents will love
Quality bonding and learning time with the whole family
Critical life lessons in coping with peer pressure and dealing with unwanted pressures
Healthy activities that stimulate muscle growth, improve flexibility and build athleticism
An appreciation for goal setting and plenty of positive reinforcement to ensure you never want to give up
A boost in self-esteem as the whole family learns important self-defense and anti-bully skills
FAMILY KARATE AT DAVID KANG'S TAEKWONDO CENTER DEVELOPS TEAM SPIRIT!
To learn more about our Family Karate classes, please scroll up and fill out the short form on the right. We will have information sent immediately to you inbox.
Rancho Santa Margarita's only state of the art Martial Arts Facility